Meet the Easi-Scope USB Digital Microscope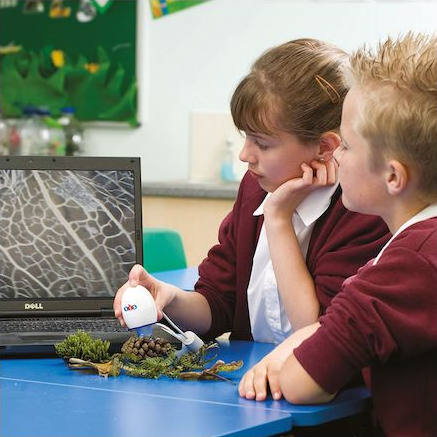 The Easi-Scope (USB) Digital Microscope, from the makers of Bee-Bot, lets students examine everyday objects in amazing detail. Easi-Scope turns young students into scientific detectives who can discover and explore the inner workings and fine details of the world around them. The egg shape makes it easy to grasp and focus while built-in LED lights provide close up illumination.
There are two Easi-Scope models.
One connects directly to a computer or other device with a USB port.
https://www.terrapinlogo.com/easi-scope.html
This section will help you learn about the USB version.
The other connects to a computer or other device via WiFi.
https://www.terrapinlogo.com/easi-scope-wireless.html