Online Mats
You can explore many of these mats using the free online versions of these robots in your browser.
This image shows an example of the Alphabet Mat in the Bee-Bot emulator.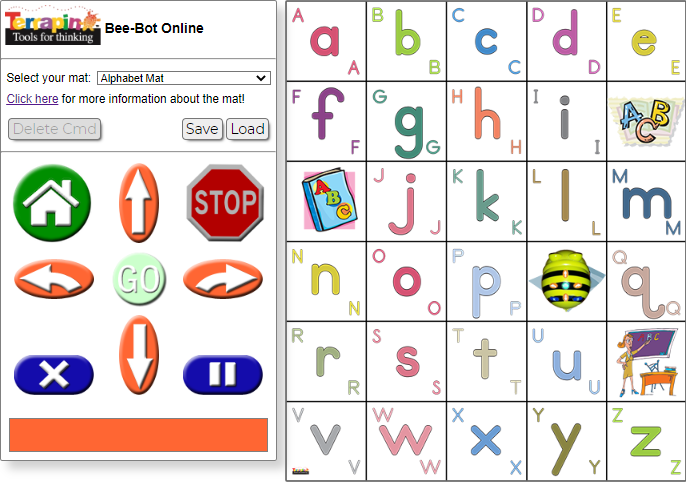 Students click the buttons just as they would on the floor Bee-Bot. These emulators provide an engaging experience for students. They can practice using the online mats when the floor mats aren't available to them. They provide a great way to keep students occupied until it is their turn to use the floor mats with the classroom's 'bots.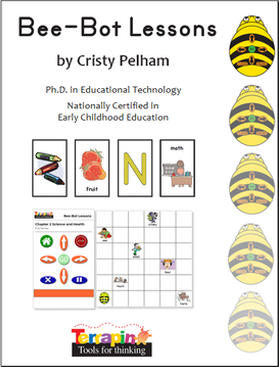 Many mats are incorporated into Bee-Bot Lessons. These lessons give teachers lesson plans that are tied to national curriculum standards. They give students an opportunity to engage in over 180 learning activities using the floor Bee-Bot or Blue-Bot or the same activities in the online emulator.
Click to read the Table of Contents.
Click to preview some sample lessons.
Bee-Bot Lessons is designed for both Bee-Bots and Blue-Bots.