Alpha-Robotics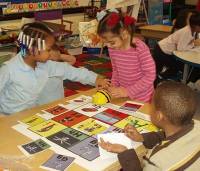 Bee-Bots are being piloted with kindergartners and pre-kindergartners, first and second graders in seven Boston Public Schools as part of a K-12 Engineering Pathway Grant initiated by TechBoston, the district-wide office that overseas technology integration in the schools.
Judy Robinson, STEM Curriculum Consultant from Alpha-Robotics leads Bee-Bot introductions. She has led both teacher training workshops and in-class presentations on using Bee-Bot in the classroom. She finds that both students and teachers are excited about using Bee-Bots and quickly learn to program them.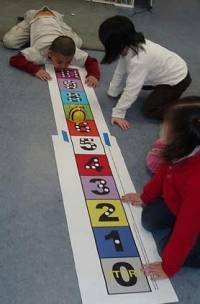 As part of introducing Bee-Bots, Alpha-Robotics has developed a number of customized materials for use in Boston Public School classrooms, several pictured here. These include special mats, programming blocks, and image cards. These materials allow use of Bee-Bots in many different areas and channel the motivation Bee-Bots inspire to teach a variety of subjects, from mathematics to language arts.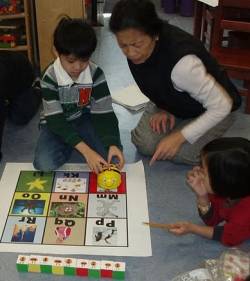 Students in Boston Public Schools are ethnically and culturally diverse and Bee-Bots have proven especially good at cutting through language and cultural barriers. Judy was especially enthusiastic about her experience with the students and teachers in a K1 and K2 Vietnamese sheltered English class. She reports, "The students have done a spectacular job of programming the Bee-Bot to travel on different paths on any mat. I would say about 80% have created complicated programs."
---
Contact Information
| | |
| --- | --- |
| Name | Judy Robinson |
| Position | STEM Curriculum Consultant |
| School | Boston Public Schools |
| Location | Boston, MA |
| Email | judyrobinson@alpha-robotics.com |
| Website | http://alpha-robotics.com/bee-bot.html |
| Tags | Bee-Bot, Massachusetts, STEM |
| Age | Pre-K to Grade 2 |