Helping Educators Create Makerspaces
Makerspaces - collaborative learning areas, often in schools or libraries, may be filled with anything from high tech tools to no tech games and geared toward children or adults alike - are popping up everywhere. The equipment included varies greatly depending on the focus and purpose of the particular makerspace, but each item included in a makerspace is geared to encourage hands-on creative exploration.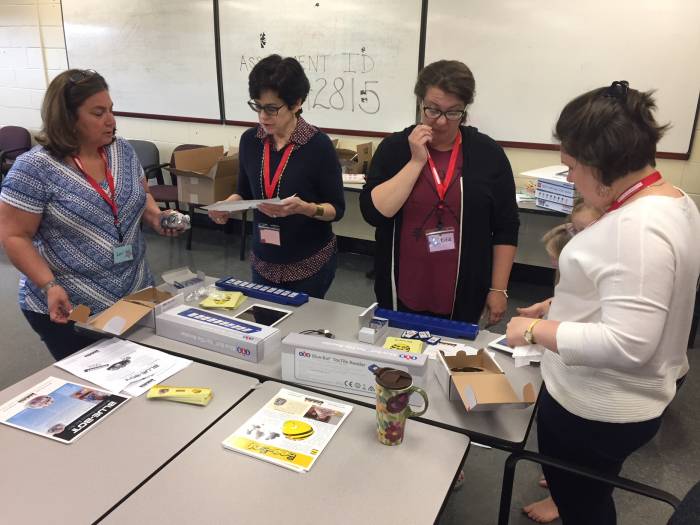 Exploring Products at Makerspace Boot Camp 2017
So if you want to create a makerspace what do you include? Where do you obtain the items? How do you fund it? In a nutshell, how do you start the process of making a makerspace? Well, a great place would be with Sheri McNair and Shannon Mersand.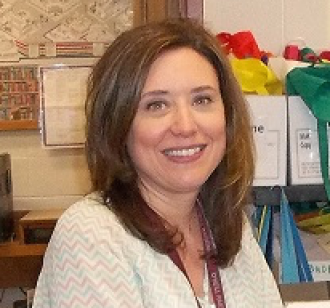 Sheri McNair and Shannon Mersand
Sheri and Shannon are educators with backgrounds in library services, technology, and information literacy. They have been presenting together on how to transform learning spaces since 2014, at conferences such as Tech & Learning Live NY, NYSCATE, and NYLA SSL, as well as through webinars and worshops. They also contribute to Tech & Learning Magazine, in particular writing articles about creating makerspaces and reviewing equipment to include (Makerspace Tools Product Roundup 2016, Makerspace Guide 2017).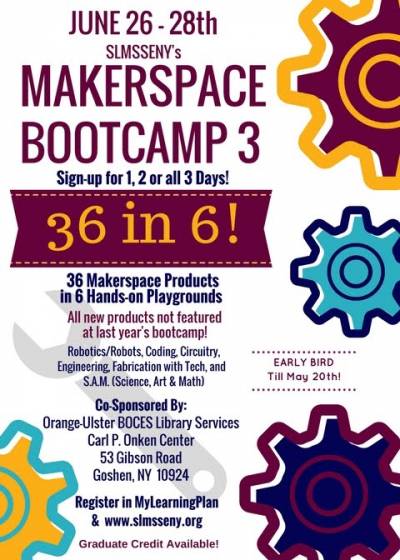 Sheri and Shannon also created and co-run the annual Makerspaces Boot Camp for the School Library Media Specialists in Southeastern New York. Taking place at the end of June in Goshen NY, the 2018 boot camp features 36 products (including Bee-Bot, Blue-Bot, Tactile Reader, Pro-Bot, and Easi-Scope from Terrapin) in 6 playgrounds and includes 6 informational sessions, all with the aim of arming educators gain the knowledge, resources, and skills to develop maker style learning experiences, appropriate for students in grades PK-12, in their own schools, libraries, and community centers.
"There is no doubt, the number of products to choose from nowadays for Makerspaces can be a little overwhelming. From robotics, engineering, and coding to circuitry and fabrication with technology (to name a few), anyone creating a Makerspace, or looking to improve on their existing Makerspace, has a plethora of choices depending on your goals, needs and budget." Terrapin products are among those highly recommended for Makerspaces by Sheri and Shannon.
Let Sheri and Shannon help you create or enhance your Makerspace via their conferences, articles and boot camps.
---
Contact Information
| | |
| --- | --- |
| Name | Sheri McNair and Shannon Mersand |
| Position | Makerspaces Boot Camp Founders |
| School | Orange-Ulster BOCES |
| Location | Goshen, NY |
| Email | shannonmersand@gmail.com |
| Website | http://www.slmsseny.org/ |
| Tags | Makerspace, New York, Bee-Bot, Blue-Bot, Tactile Reader, Pro-Bot, Easi-Scope |
| Age | PK - 12 |