Using Bee-Bot as a Kindergarten Learning Tool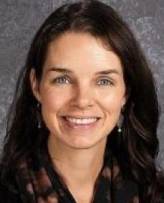 Beth Heidemann and her kindergarten students at Cushing Community School in Cushing, ME utilize Bee-Bot and the Bee-Bot Card Mat as an exciting learning tool to cover a number of subjects.
Ms. Heidemann notes "The students in my class focus on building basic skills during the first half of the year and then apply and expand those skills through special projects tailored to student interests and community resources in the second half of the year."
The Bee-Bots at Cushing Community School were generously funded through a grant from the Perloff Family Foundation which is engaged in funding educational innovation in Maine.
Click on the image below to see a slide show of Bee-Bot in action with the students.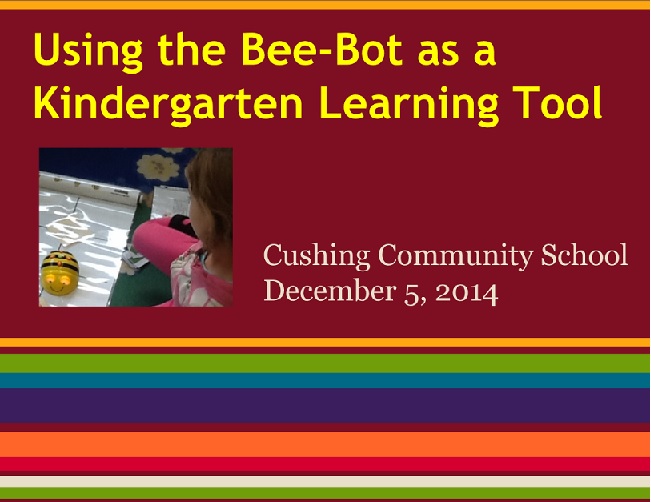 ---
Contact Information
| | |
| --- | --- |
| Name | Beth Heidemann |
| Position | Kindergarten teacher |
| School | Cushing Community School |
| Location | Cushing, ME |
| Address | 54 Cross Road, Cushing, ME 04563 |
| Email | bheidemann@rsu13.org |
| Website | http://cc.rsu13.org/ |
| Tags | Bee-Bot, Maine |
| Age | Kindergarten |