From Concessions to Coding
Kathy Bruno is a retired school teacher working in the Gifted/Talented Program within the Sauk Prairie School District in Wisconsin. She and her colleague, Julie Breunig, first learned about Terrapin products at the Wisconsin Association for Talented and Gifted Convention, and were instantly intrigued by their educational possibilities and the learning opportunities they would provide the K-12 students in the six schools they work with. Kathy told us:
"Our original plan was to develop a teacher's manual for using the Bots, try it out ourselves, offer teacher training, and then allow teachers to check out the Bots for use with their students. However, after our first couple of sessions, we realized that it was SO MUCH FUN and we were able to get so much wonderful feedback from the kids (which is the lifeblood of teachers, of course) that we decided to keep this activity to ourselves. Therefore, we have expanded from the one elementary school that was to be our pilot program, out to the others, and are having a wonderful time."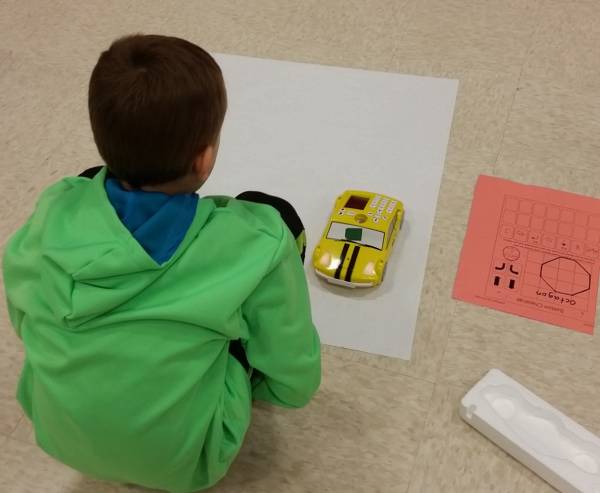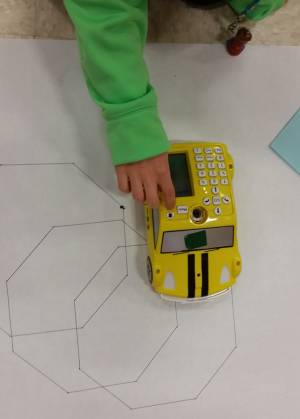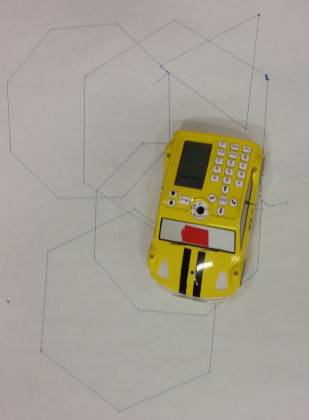 Kathy and Julie use the Pro-Bots with grades two and three students working in pairs. After some initial activities, from the guidelines that Terrapin provides, they came up with lots of other creative ideas.
"We have used colored masking tape to tape random "town roads" on the gym floor, and had a great time watching the little ones develop strategies for figuring distance and angles."
They also plan to incorporate language arts, have the students invent back stories for their Bots and then tell about their adventures, and they see social studies as another avenue to explore.
As in most school districts money is tight, but Kathy and Julie have a great way of raising funds for equipment like Pro-Bots - they work concession stands at the High School athletics events and the money raised goes toward paying for them. Now that's yet another creative idea!
---
Contact Information
| | |
| --- | --- |
| Name | Kathy Bruno |
| Position | Gifted/Talented Support |
| School | Sauk Prairie School District |
| Location | Wisconsin |
| Email | kathy.bruno@saukprairieschools.org |
| Website | https://www.saukprairieschools.org/ |
| Tags | Pro-Bot, Wisconsin |
| Age | K-12 |