Ino-Bot is the next step in the Programing Journey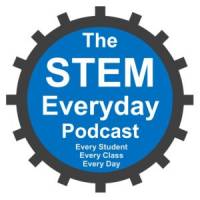 Chris Woods has been a high school math teacher in Calumet, MI since 1999, but you may know him as the host of the very popular STEM Everyday Podcast.
Chris says:
"It doesn't matter what subject or grade level is being taught, STEM can be incorporated into all classrooms and every home. This podcast aims to help educators give their students opportunities to learn and take charge of their learning."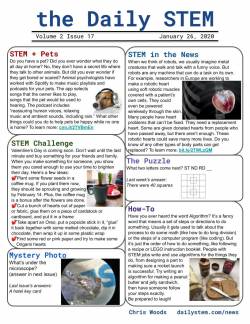 The wide variety of guests and topics that he covers bares this out - from teachers, librarians, and engineers to dog trainers, cake artists, and an expert on googly eyes, to name but a few. Over 5 years, and more than 150 episodes, Chris's podcast has grown to become a vital resource to educators.
Chris is also the man behind both The Daily STEM weekly online 'newspaper' (where he has information on, and links to, a diverse range of topics) and @dailystem on Twitter (which features quick posts with ideas for educators and parents alike).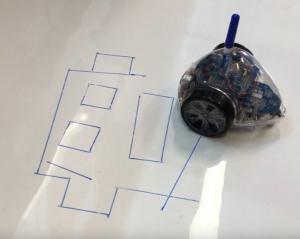 Terrapin Logo's InO-Bot is the pinnacle of the Programming Journey Robots, and Chris integrates it into his students curriculum. Using LOGO, the text based programming that Bee-Bot is rooted in, students in Chris' high school class accepted the challenge to program their InO-Bot to show green lights when moving forward, yellow lights when turning, and red lights when stopped
an excellent example of conditional programming at work. Next, Chris' students programmed their bots to draw faces which involved aspects of creativity and working together, as well as coding and math.
Whatever he's doing Chris does it with consistency, commitment, and a healthy dose of humor - all vital qualities for any successful educator.
---
Contact Information
| | |
| --- | --- |
| Name | Chris Woods |
| Position | Math teacher |
| School | Calumet High School |
| Location | Calumet, MI |
| Address | 57070 Mine Street, Calumet, MI 49913 |
| Email | your_email@example.edu |
| Website | http://cwoods@clkschools.org |
| Tags | InO-Bot, Logo, Michigan, STEM |
| Age | High School |