Lakeside School
Bonnie Brood, Technology Integration Specialist at Lakeside School in Seattle, WA, uses Logo with 5th graders during their 10-week coding curriculum. Students start with the basics of drawing a square and a triangle and then add creating procedures. "We like the math involved, the idea of procedures and recursion, inputs, and then trouble-shooting when things don't work out," says Bonnie.
For this lesson the assignment was to use Terrapin Logo to build a house using sub procedures. The basic house was just walls, roof, windows, door, and chimney, but the students went all out and were super creative adding elements beyond those required. These sub-procedures were used to create the different elements are then tied together with a super-procedure called House that draws the entire image.
Bonnie reports that students quickly learn the basics of Logo, which empowers them to experiment and do amazing things including adding landscapes and color animation to their houses. They love to experiment to see what happens and are eager to share the results with other students in the class.
Students enjoy the learning challenge. On completing her house, one said "I really enjoyed our Logo unit and hope we can do more of that in the future."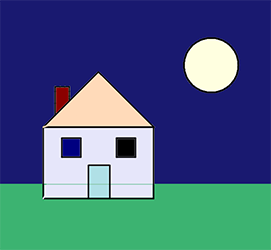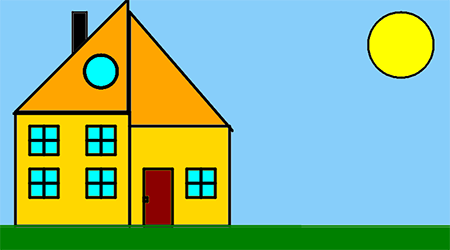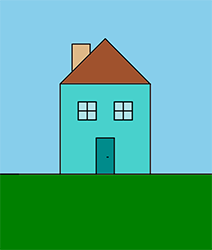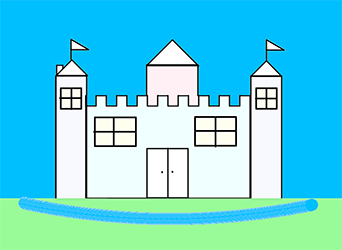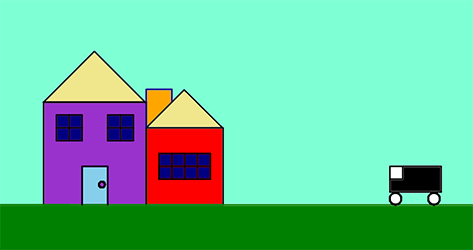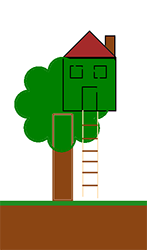 ---
Contact Information
| | |
| --- | --- |
| Name | Bonnie Brodd |
| Position | Technology Integration Specialist |
| School | Lakeside School |
| Location | Seattle, WA |
| Address | 14050 1st Avenue, N.E., Seattle, WA 98125 |
| Email | bonnie.brodd@lakesideschool.org |
| Website | http://www.lakesideschool.org |
| Tags | Logo, Math, Washington |
| Age | Grade 5 |