Bee-Bot and Pro-Bot Clubs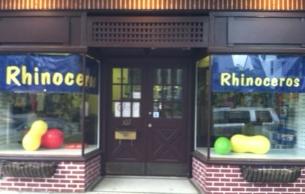 Rhinoceros Toys is an innovative toy store which specializes in toys that inspire creative play. Bee-Bot and Pro-Bot are among the selections that Rhinoceros Toys offers.
In addition to offering Bee-Bot and Pro-Bot for sale, Rhinoceros Toys sponsors Bee-Bot and Pro-Bot Clubs at each location. Clubs are open to children from ages 4 to 12 and offer regular meetings at the store location. The clubs provide an opportunity for students to interact with each other and the robots in a fun environment.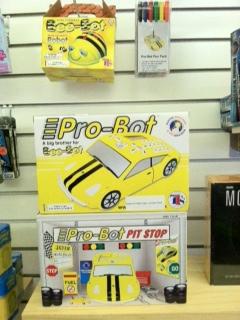 Bee-Bot and Pro-Bot are available at Rhinoceros Toys Younger students in the Bee-Bot Club work together to teach Bee-Bot to follow a path and explore simple programming. Older students in the Pro-Bot Club work towards developing the skills to use Pro-Bot to design and draw a picture utilizing contributions from each member of the club.
Rhinoceros Toys is owned and run by former educators and is happy to serve as a resource for area teachers and schools. With locations in Jenkintown, PA and Haddonfield, NJ, Rhinoceros Toys is easily accessible for educators throughout eastern Pennsylvania and southern New Jersey. They welcome visits, calls, and emails.
---
Contact Information
| | |
| --- | --- |
| Name | Bernadette Hennessy May |
| Position | Co-owner and Manager |
| School | Rhinoceros Toy Store |
| Location | Jenkintown, PA |
| Address | 301 Leedom Street, Jenkintown, PA 19046 |
| Address2 | 107 Kings Highway, Haddonfield, NJ 08033 |
| Email | bhennessymay@gmail.com |
| Website | http://rhinocerostoys.com |
| Tags | Bee-Bot, Pro-Bot, New Jersey, Pennsylvania, After School |
| Age | 4-12 years |