Sweetwater School District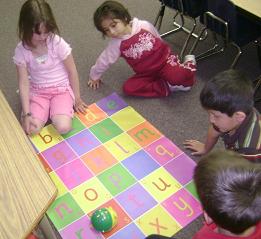 Cristy McBee states, "I have been using the Bee-Bots since the first day of school for a number of activities. I teach kindergarten so the use has been with those students, although we have also hosted several visiting classes from around our county with grade levels ranging from PreK through 5th grade and they have all enjoyed using Bee-Bots."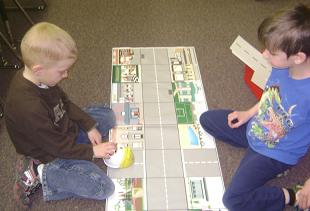 "We use the robots for one and two step directions at the start. I teach them to turn them on and off and to clear them (this is the first direction they learn). Next I teach them how to move the Bee-Bots forward, make turns, and move them backwards.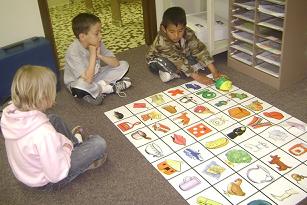 They practice both of these on the clear mat which I fill up with icons or pictures that I want them to become familiar with for classroom and school procedures and rules."
"Once my students have a good understanding of the care and operation of the Bee-Bots then I move to a more curriculum-based learning process. Bee-Bots are used for full-class lessons, group lessons, partner lessons, and in individual centers. I use the shape/color mat during math to teach the four basic shapes and the basic colors. I also make my own cards to use with the clear mat to add the additional colors these students need to know to meet proficiency.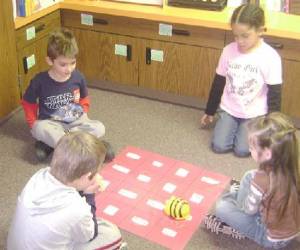 Most students know the basic shapes and colors so I match the students with partners that need help learning these concepts. My ELL and special needs students love to learn the shapes and colors through this means and I will use Bee-Bots as interventions for them when the do not grasp their colors and shapes in a timely manner like the others."
"I use the ABC mat during language arts lessons to introduce and teach letter identification and sounds. Later on we use this mat for beginning and ending sounds. Again, this can be used in a small group or individual center for interventions too."
"I use the number line to teach the basic numbers at the beginning and later we step it up to include concepts like what comes before or after a number and also with basic addition and subtraction."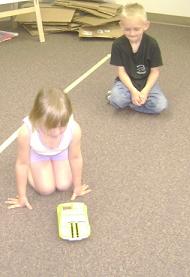 "I use the CVC mat for learning basic words at the beginning and then later with rhyming and spelling. I also use this same mat in the Focus on Bee-Bot computer program at one of my technology centers and as an intervention for students who need the extra help."
"With the clear mat I change out the squares to include numbers, letters, sight words, color words, spelling words, icons from science and social studies, etc. I have also created several of my own 16-grid mats which we use for whole class instruction when we introduce new words or letters. The 16-grid mats are our most used mats."
"Finally, we use the Busy Street mat for basic map skills. We learn directions (N, E, S, and W) and also learn to identify landmarks. At other times the students will use this mat with the road pieces and just play." "We introduced the Pro-Bot robot later in the year so it is more of a discovery device at this point. I plan to use them in the future to teach more advanced directions, problem-solving, team-work, etc."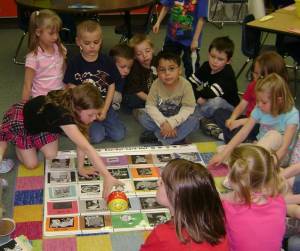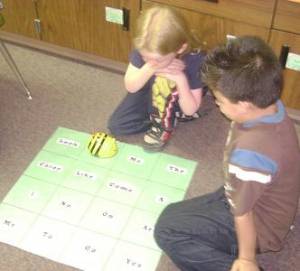 ---
Contact Information
| | |
| --- | --- |
| Name | Cristy McBee |
| Position | Technology Coordinator |
| School | Sweetwater School District |
| Location | Rock Springs, WY |
| Address | 3600 Foothill Boulevard, P.O. Box 1089, Rock Springs, WY 82901 |
| Email | mcbeec@rock.sw1.k12.wy.us |
| Website | http://www.sweetwater1.org |
| Tags | Bee-Bot, Pro-Bot, Wyoming |
| Age | Preschool, Grades 1-5 |