Bee-Bots and QR Codes
Bee-Bots are being used at Willard School to connect different styles of learning. Most of the time when a teacher uses Bee-Bot in class, he or she is tying content that is already being taught, like math facts, sight words, spelling, and vocabulary with programming. Students can program Bee-Bot to travel on a mat to spell a word, answer a problem, or identify a word, for example.
Ms. Morrison's class added another facet by using QR codes. Students use an iPad to scan a QR code and either listen to a word being read or watch a short video clip. They then program Bee-Bot to go to a rhyming word or an image that matches what they see in the video.
This use of Bee-Bots directly ties the programming in with the curriculum and engages the students by allowing for visual, auditory, and kinesthetic learning.
The Bee-Bots at Willard School were generously funded through a grant from the Perloff Family Foundation, which is engaged in funding educational innovation in Maine.
Click on the image below to see a slide show of Willard School students using Bee-Bot.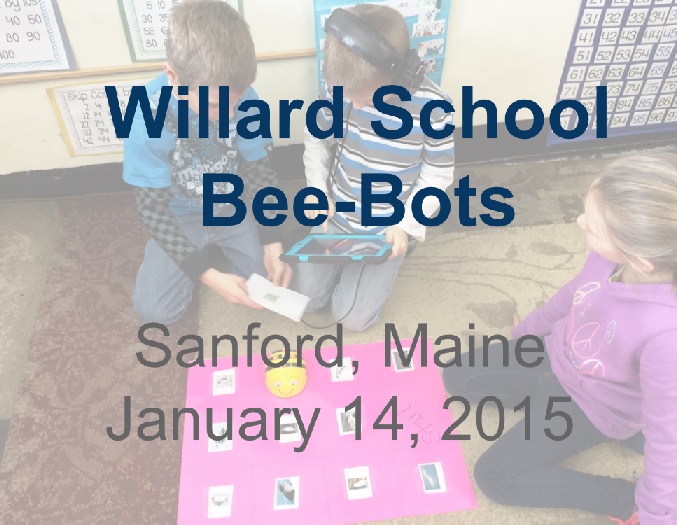 ---
Contact Information
| | |
| --- | --- |
| Name | Julie Williams and Heather Morrison |
| Position | 1st Grade Teachers |
| School | Willard School |
| Location | Sanford, ME |
| Address | 668 Main Street, Sanford, ME 04073 |
| Email | jwilliams@sanford.org |
| Website | https://www.sanford.org/o/pride-school/article/305462 |
| Tags | Bee-Bot, Maine |
| Age | 1st Grade |