Classroom Basics
What is a classroom?
A classroom is a dedicated storage area for you and your students located on the Terrapin Logo Server. Your classroom will have a specific name, along with separate folders for each student enrolled in the classroom. Students assigned to your classroom will only be able to see the contents of their folder. Within that area, you can place resources that you would like to share with your students. How to upload, share and save files for your students will be covered later in this documentation.
A teacher can only view the students in their class. To view who is in your class Select Window in the tool bar then select files from the dropdown menu. A dialogue box will appear that shows the students who are in your class.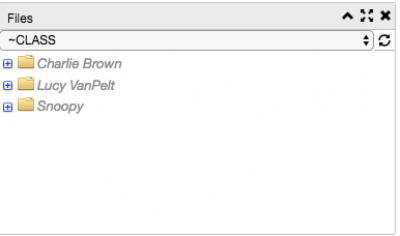 ---
Logging into Classroom
Classroom, Multi-Classroom, and Campus license are assigned a virtual campus name specific for your learning institution.
For example abcelementary purchased a Multi-Classroom license. Their virtual campus name assigned is abcelementary. They have one first grade class. When the teacher or student from this class logs in, they use abcelementary.first_grade for the classroom name, and the password assigned. Classroom names are configured by the designated administrator at your school. To change the name of your virtual classroom contact your designated administrator for the software, they can contact Terrapin Logo to authorize a change.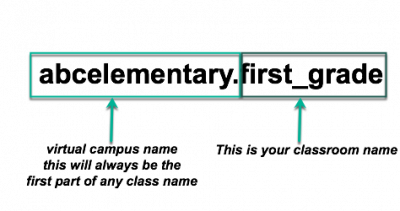 The URL to login for classroom is https://weblogo.terrapinlogo.com. It is suggested users bookmark this site. The website can be accessed from any browser and on any device.
---
Logo Workspace 101
The Logo Workspace
The Logo workspace is comprised of two areas, the graphics panel and the listener panel.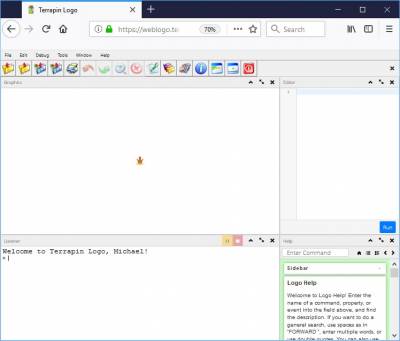 Listener panel: The listener panel is where you enter an input that results in an output in the graphics window. Typically this involves moving the turtle.
curriculum tie in: input, output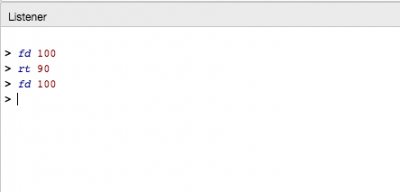 Graphics panel: the graphics panel occupies the upper two thirds of the workspace and does whatever the listener tells it to do. If the input can not be understood an error message is sent to the listener window.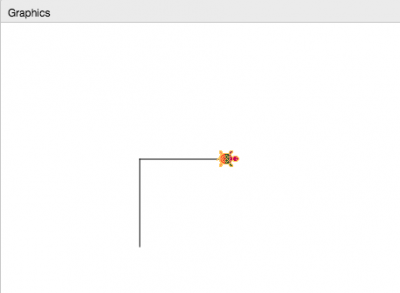 curriculum tie in: A computer only does what you tell it to do! All kidding aside, this is a very valuable programming lesson for students. When a program does not work, the first step is to go through the program and check for any typos or command errors.