Welcome to Terrapin's Resources Site!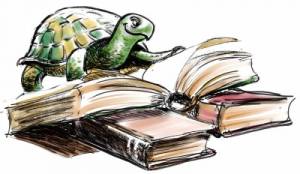 Terrapin offers a wide range of resources to support its products. These include specific product support information, guides to Logo programming, stories about how customers use Terrapin products, answers to frequently asked questions, troubleshooting tips, and a variety of archives.
Peruse the table of contents below and click on a link to start exploring. From any page, click our logo at the top left to return to the Terrapin commercial web site. Contact Terrapin if you are unable to find the resource you seek, seek an answer to your question, have a suggestion for information to add, or would like to contribute your own project, program, or experience to this site.
Product Information
Customer Stories
Customer Stories show how Terrapin products are used in a wide variety of teaching and learning situations. Select stories from the cloud index based on product, age group, location, subject, and more. You can even select stories that include video to see Terrapin products in action. Tell us your story about how you are using Terrapin products.
Turtle Talk Newsletter
Turtle Talk is Terrapin's newsletter, issued 6 times a year. In each edition you will find new product announcements, a unique customer story, a technical story to enhance your knowledge and use of products, upcoming conferences we'll be at where you can try products and ask questions, and a list of teacher-sponsored events that may be coming to a location near you. Visit the Turtle Talk newsletter archive to access current and all past issues.
Ordering FAQs
Ordering FAQs provide answers to frequently asked questions about ordering, upgrading, licensing, and interacting with Terrapin.
Battery FAQs
Battery FAQs provides answered to frequently asked questions about maximizing battery life.
Logo FAQs
Logo FAQs offer answers to the most common questions around Terrapin Logo.